BRYAN MATTINGLY
CAPTAIN OF THE ALBATROSS II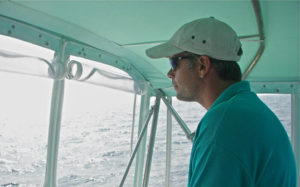 Beginning in the early '80s Capt. Bryan worked for eight seasons as a mate with The Albatross Fleet before getting his captain's license.  He skillfully runs the Albatross II and brings in the fish.  
A commercial fisherman in our off season, his is a growing voice for the value of local, wild caught seafood and has represented North Carolina fishermen at meetings and conferences along the East Coast.  Bryan also serves as Director of the Cape Hatteras Electric Cooperative.
Capt. Bryan is a talented chef who knows how to cook 'em as well as catch 'em!  He and Antoinette, his creative wife, an artist and owner of Kinnakeet Clay pottery studio and gallery in Avon, are behind Hatteras Cat, a rich pet treat made from recycled fish scraps from our catches.
---
SUMNER MATTINGLY
CAPTAIN OF THE ALBATROSS III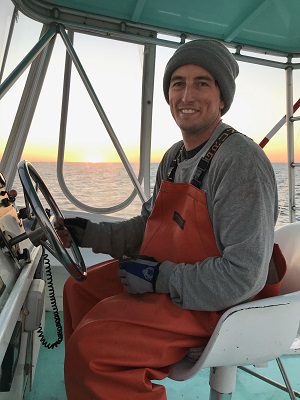 A member of the Albatross crew for over a decade, Captain Sumner now runs the Albatross III. Continuing the Albatross family tradition, Sumner is the son of Bryan Mattingly. You may remember seeing him clean your fish as a young 13-year-old boy – he's been with the fleet ever since.
Sumner did pursue a secondary trade by attending culinary school for three years (just like his dad, he can catch 'em and cook 'em!) but during these years he found himself frequently making long trips back to Hatteras Village to fill in for the Albatross fleet. With every additional trip back, Sumner realized his true passion has and always will be fishing.
A day out on the water with Sumner will be nothing but excitement and high energy. He is dedicated to finding any fish that lies beneath the surface although he does have a special affinity for yellowfin tuna and blue marlins!
This Captain will show you the wonders of the ocean and looks forward to sharing with you the part of the world that he loves most.