Round stern boats such as the Albatross were developed along the Outer Banks sometime around the turn of the last century.  Most were built here in Hatteras Village and in the Core Sound fishing communities of Harker's Island and Marshallberg (all three Albatross boats were built there by Willis and Sons Boat Works). Though unusual in appearance today, they dominated the waterfronts of all coastal Carolina fishing communities through the early 1950's.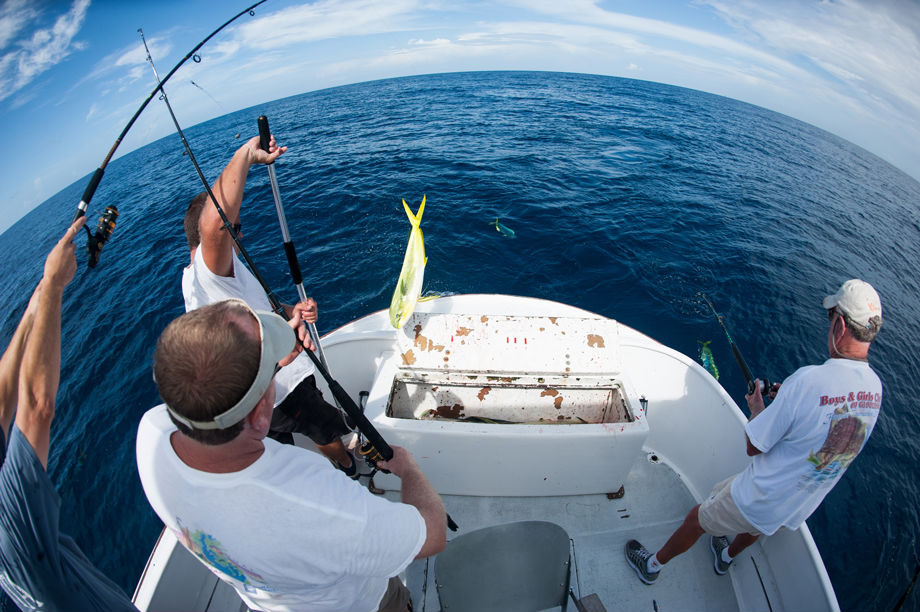 The design was one of pure function.  The fishermen needed a boat that would allow them to fish gill nets (usually referred to as drop nets or sink nets) in the ocean. With no type of power assist the nets were pulled by hand and this design provided a number of advantages:
(1)  Two men stood on the stern work platform with one pulling the top or cork line and the other pulling on the
bottom or lead line. The toe rail prevented them from slipping and they were ergonomically placed directly above their work.
(2)  The nets are always pulled from their downwind end, into the waves.  The rounded sterns offered less resistance to both wind and water and the slanted angle prevented splash back from waves.
(3)  The propeller and rudder are set well forward of the stern.  Combined with the overhanging stern platform
this provides considerable separation from the net. (Net entanglement with the prop is a constant concern for it disables the vessel and necessitates a very chilly and dangerous underwater swim).
(4)  With the low horsepower engines of those days the boats where not able to outrun the breakers on a rough bar when returning through the inlet during bad weather.  Here the round stern offered less resistance when overtaken by a breaker adding some additional safety.
With the development of hydraulic net reels and powerful marine engines the usefulness of the round stern is gone.  Those few remaining round stern boats  still provide a reminder of the resourcefulness of watermen and of the beauty of combining form with function.